The Verint IP camera portfolio combines excellent video quality with ultra-efficient bandwidth management and comes in a variety of form factors — from fixed body and pan/tilt/zoom cameras to indoor and all-weather IP domes — to accommodate virtually any budget and video surveillance application. Superior high-definition video resolution and customisable multi-streaming compression formats ensure excellent performance with easy-to-install technology.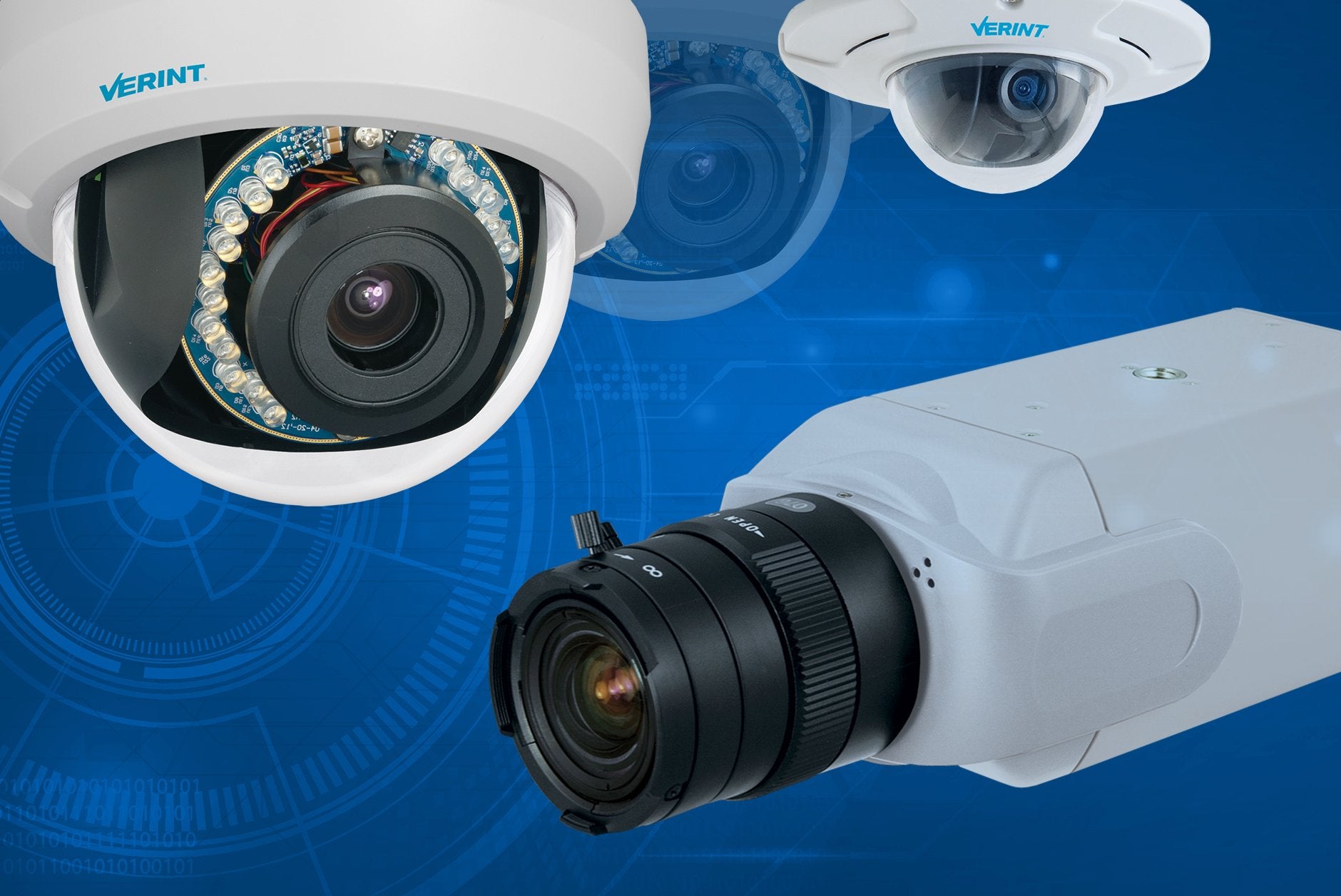 V3520 Series
The V3520 camera series feature Verint's sophisticated AdaptiveStream technology, which optimises image quality and reduces bandwidth and storage requirements. Compact, stylish and easy-to-use, these cameras are ideal for indoor (V3520FD) and diverse outdoor (V3520FDW) applications.
2-megapixel resolution
30 fps @ 1920 x 1080
Real-time H.264 and MJPEG Compression (Dual Codec)
Removable IR-cut Filter for Day & Night Function
V4530 Series
The Verint V4530 Wide Dynamic Range (WDR) camera series delivers professional H.264 high-efficiency performance with 30fps at 3-Megapixel and outstanding image quality in all lighting conditions.
H.264 Compression Technology
30 fps @ 2048x1536
WDR for Unparalleled Visibility in High Contrast Environments
Remote focus and zoom for easy adjustments
V5620 PTZ Series
Verint V5620PTZ all-weather IP PTZ cameras with 1080p resolution and 30x optical zoom and wide-angle 16:9 aspect ratio ensure optimal image capture with crystal clear IP video streaming for excellent coverage of large areas.
High-definition resolution in a compact but robust PTZ platform
Outdoor version includes built-in heater and sunshield to protect against environmental conditions
Full IK10 and IP66 with -40° C to 50° C (-40° F ~ 122° F) all weather capability
Automated options, including target tracking
V6050 360 Fisheye Camera
Verint V6050 network fisheye cameras with 5MP resolution and 180° panoramic view (wall mount) or 360° surround view (ceiling/floor/table mount), deliver leading-edge image capture with crystal-clear IP video streaming for extensive coverage of wide, open areas.
5-Megapixel resolution
802.3af/at compliant PoE
Full IK10 and IP66
-30C to +50C (-22F to 122F) temperature resistant
Height Strip and Miniature Wide Dynamic Range Cameras
The Verint IP Height Strip camera delivers high-definition image capture designed to provide high-definition facial recognition in a discreet form factor. The Verint Miniature Wide Dynamic Range (WDR) IP Camera delivers high-quality image capture to help pinpoint activity for quick resolution of investigations and is ideal for ATM locations or after-hours deposit drops.
High resolution and sensitivity
Discreet design
Power over Ethernet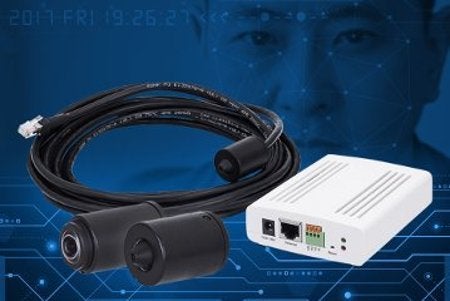 V4420 Modular Camera System
The V4420 high-performance Full-HD split-type camera system has a discreet design, rich functionality and the ability to be flexibly integrated into small spaces, making this camera ideal for indoor or covert surveillance of ATMs, banks, stores and offices.
True WDR for unparalleled visibility in high contrast environments
Discreet, recessed-mount camera units
2MP pinhole and 2MP Wide format lens options for 180 degree views